Many yoga enthusiasts, beginners or people who are simply curious decide to go to Rishikesh to study and participate yoga teacher training courses in one of the many schools where you can take part in lessons, seminars, in-depth studies. Rishikesh is a small popular town, right at the foot of the Himalayas which it has incredible natural landscapes and a marvelous nature with the Ganges.
The first thing to know for those who want to go for a Yoga Teacher Training in Rishikesh is that, unlike other places for example in Goa where very often you will be hosted in hotels, here yoga course are held in Schools or ashrams (Sanskrit term that indicates a place of meditation) making the experience much more authentic. The amount of facilities in Rishikesh will ensure you find the one that's right for you: from very basic accommodation, definitely Indian and cheap, to other clean, comfortable, but obviously a little expensive. Not all school offer YTTC courses for all styles of yoga, so you'll have to look for what's right for you online or on the spot.
The yoga teacher training course includes two lessons a day for a 1.5 hour length each lesson, but this also varies from school to school. It is not uncommon to find full-immersion workshops, mantra courses, insights and everything else you need. So you must be very clear about the type of course that you want to participate. Precisely, you should understand your level of yoga so that with a minimum of research you will find what is right for you. There is obviously no shortage of courses to become a yoga teacher, with different prices, depending on accommodation (almost always included) and the type of offer. Even the language will not be a big problem: being accustomed to tourists and foreigners in almost all the yoga schools in Rishikesh, English is spoken. In any case, even if the instructor's level of language should not be the maximum, you will still be able to understand and make yourself understood.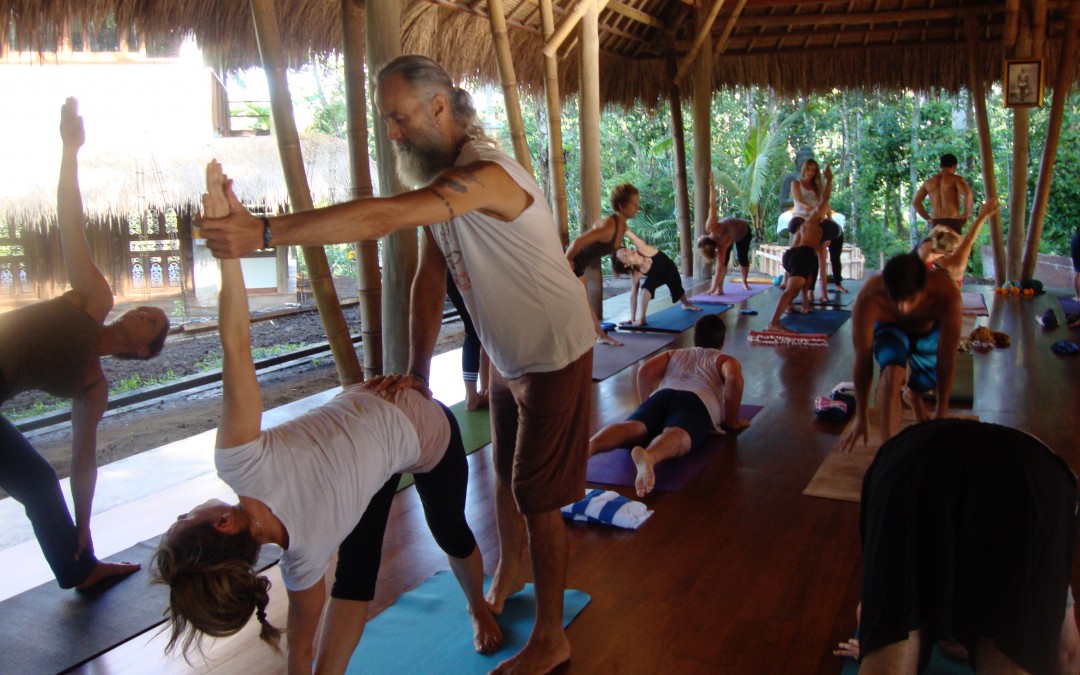 The rules of the schools of Rishikesh are strict. Staying in a yoga school or ashram is not a joke. Do not take it as a holiday, but as a moment of practice and meditation. In most of the yoga teacher training in Rishikesh, you will have to follow a strict timetable, which includes: wake up early, followed by two hours of yoga practice, Pranayama, Kriyas and meditation. Following breakfast, various theory lessons, more breathing and then lunch. The afternoon is again dedicated to yoga practice and meditation, and after dinner you will dedicate yourself to prayer. In many schools they expect all the students to follow a daily routine and respect the tradition.
As you may have noticed it's so important to know how to prepare for your YTT in Rishikesh as you will have to fully dive into a unique and completely different lifestyle from the one we are so used to. So the one of the important thing is to keep in mind is that to start living your life in a more mindful and in a healthier way. Start eating healthy, raw, vegan nutrition, wake up a little bit earlier in the morning and try to spend some quality time meditating. Practicing yoga on a daily basis is, of course, another big plus always trying to add to the sessions a mindful touch while focusing on connecting your body, mind and soul combining the movement to the breath.