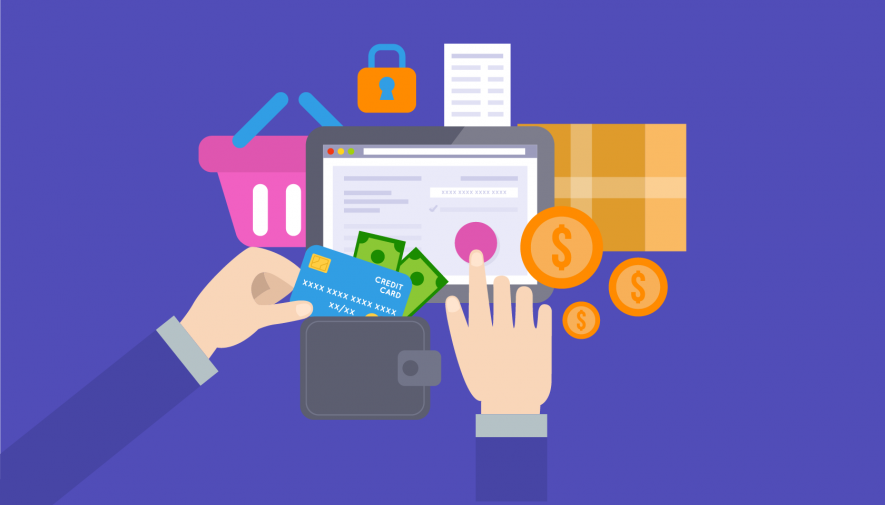 If you have been running an online marketplace by yourself, there is a good chance that you might've heard of WooCommerce. There is also a probability that you might be using it as we speak. The freedom and functionality offered by this platform know no peers, and for that, you need to keep yourself renewed and in touch with all the changes happening on it. As a college student might look for dissertation writing services for academic assistance, you can just as easily look at the numerous support resources online for help too.
WooCommerce is an extension of the popular content management system WordPress. If you look online, more than a third of all online stores use WooCommerce as their primary platform. As the software is available for free, the extension has more than a dozen million downloads, with the numbers increasing daily. At its core, WooCommerce is a platform on which you can create your own online store. It allows you to sell nearly every product and service from one place. The platform enables you to manage inventory, orders, processing, taxes, shipping charges, and much more.
If you count in total, there are more than 300 hundred different extensions available for WooCommerce. Through these extensions, it is possible to augment the base platform for additional features such as returns, Tax calculators, warranties, reservations, to name a few. Although these extensions are self-explanatory, the number of elements can make it difficult for you to get an idea about all of them. For that purpose, you need a support resource that will help you gain a greater understanding of this platform, allowing you to use this platform optimally. For your convenience, we have compiled a list of the top 7 support resources for WooCommerce that would simplify and improve its operation.
Facebook: Advanced WooCommerce
Although this group is exclusive, you can apply to be a part of this beautiful community. This group is clearly made up of proper experts as you can get answers to nearly every query you can give them. The group intends to be a portal through which beginners and experts can come together to help each other collectively. You will also be able to find established store owners and also ask them for any input as well. As WooCommerce has a number of advanced extensions, this group has regular discussions on them to shed some light on the topic. Therefore, it is much better to engage in advanced level discussions here only and leave the fundamental questions for the next group.
Facebook: WooCommerce Help & Share
Unlike the previous group, which primarily focuses on the advanced aspects of WooCommerce, this group welcomes users of all proficiency levels with open arms. If you want to engage in simple discussions about the basic operation of WooCommerce, then this group is the place to come. Due to its large member group, it is possible to have every query answered. Ideally, this group is the perfect place to learn about WooCommerce, although for advanced topics, you might want to look at the previous group.
WooCommerce Slack Community
Slack is among the most popularly used communications platform, which is used by companies and businesses around the world. It allows for a seamless communicational experience between employees and facilitates the exchange of information smoothly and efficiently. Due to this, Slack is home to a number of communities for niche topics, one of which is for WooCommerce. Although you will have to apply to be a part of this community, you will soon realize that this community is made up of numerous WooCommerce designers and developers who are experts in their work.
Reddit: WooCommerce Subreddit
The popular discussion website Reddit is also home to a subreddit, or community of dedicated WooCommerce fans and users. All you got to do is to register for a Reddit account and subscribe to the community. Then, you can proceed to post your questions and doubts, or just browse what other people have posted. It is possible to find answers to beginner, intermediate, and advanced questions regarding all aspects of this platform.
Local groups for WooCommerce
Just like other popular software, it is possible to find a group of professionals using this platform in your very city. Due to its popularity, there is a good chance that a WooCommerce group might be close, and you might not even know. Although finding a group might be difficult for you, especially if you live in a smaller city, it is nonetheless an excellent option to look around for them. These are known as meetup groups, and we even recommend you to make your own group of you feel like there is a sizable community that could do well with some connection.
Official WooCommerce Forum
If you are just a beginner to this exciting online platform, then there is truly no better place than the official forum. If you have any issue regarding the extensions or the platform itself, you can register and post it for the members to reply. Generally, this forum is active 24/7, so any question you ask is likely to be answered soon. This is also a great place to mention any issues you're facing while using WooCommerce, and the members will soon get back to you.
WooCommerce Website
Although the official website might be lacking in the support department, it is nonetheless a good place to get an idea of the basic functions of the WooCommerce platform. The site is filled with numerous descriptions by way of articles, which can be read to gain an understanding of its functionality. If you work on your own, the website offers vital information with its official descriptions and with its extension store, you will be able to purchase extensions directly from here as well.
The support resources listed above are a great place to gain insight into the platform you are using. Although initially, the descriptions and steps might seem intimidating, you need to keep an open mind and adopt a learner mentality to truly command this powerful platform.
Jessica Ward is an expert writer at the Dissertation Educators. She has been working as a writer for 5 years for this company. She provides dissertation help, editing, and proofreading.